A Crooks começou em 2016 com a ideia de conectar biscoitos à criatividade, sendo um perfeito aliado para os processos imaginativos. O nome é uma homenagem ao filme Small Time Crooks, do cineasta Woody Allen. No filme é montada uma cookie shop de fachada, entretanto, o que era para ser somente um disfarce se torna um negócio de sucesso na cidade. Após estudo prévio sobre quais aspectos deveriam ser modificados na identidade da marca, foi decidido que seu plano visual seria pautado através da persona da marca. Após estudos e testes, o jeito moderno, intenso e criativo da Crooks foi o marco para que as consequências estéticas seguissem essa linha de pensamento, trazendo para a empresa a sua verdadeira forma de se mostrar. Foram realizadas as reformulações dos produtos institucionais, consolidando o uso de padrões,  texturas, cores e tipografias a serem utilizadas.
Crooks began in 2016 with the main goal of connecting cookies to creativity, being a perfect ally for imaginative processes.The name is a tribute to the film Small Time Crooks, by the filmmaker Woody Allen. In the film a facade cookie shop is set up, however, what was meant to be only a disguise becomes a successful business in the city. After study which aspects should be modified in the brand identity, it was decided that its visual plan would be based on the brand persona. So, after studies and tests, Crooks's modern, intense and creative way was the start for the aesthetic consequences to follow this line of thought, bringing to the company its true way of showing itself.The institutional products were reformulated, consolidating the use of patterns, textures, colors and fonts to be used.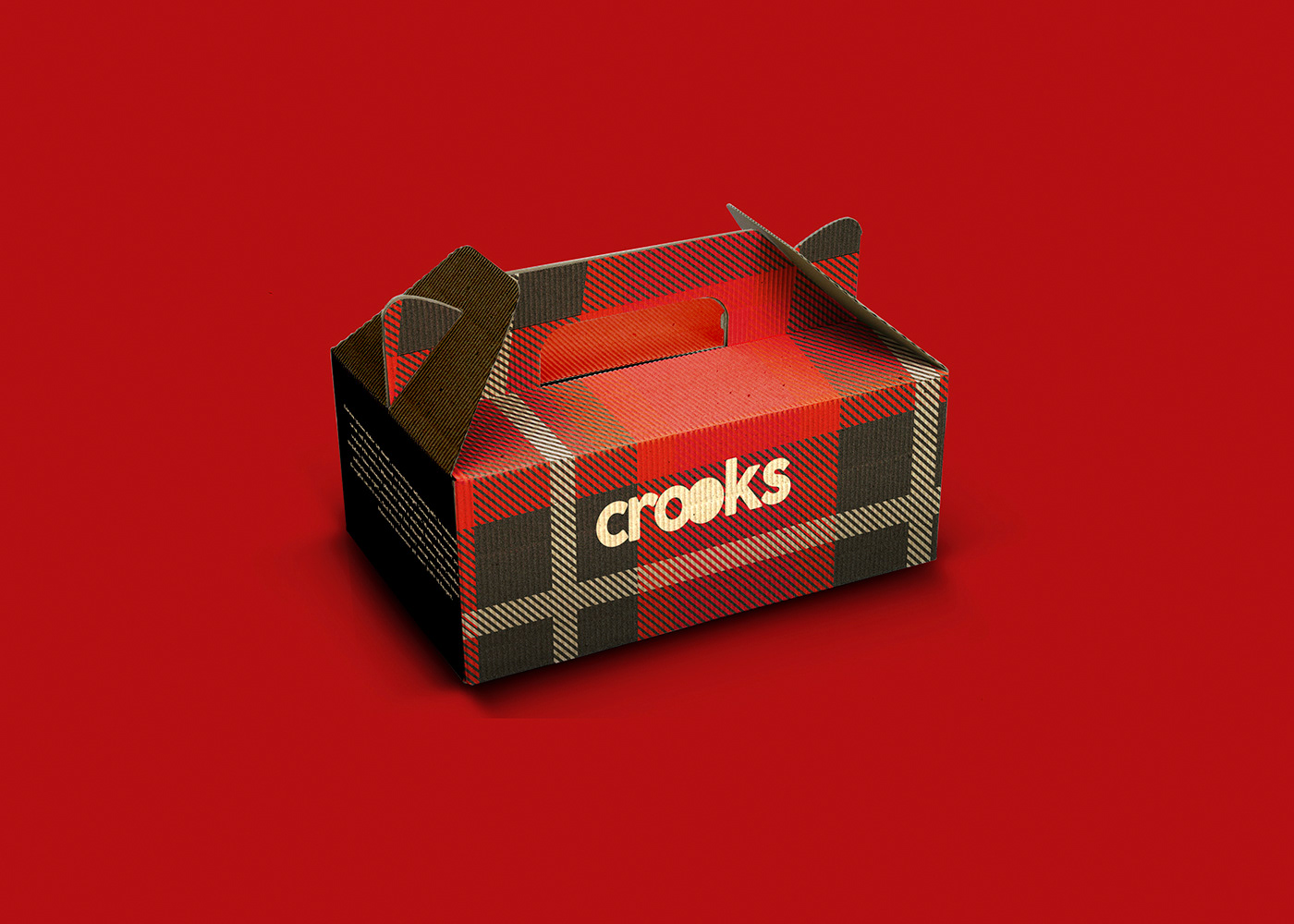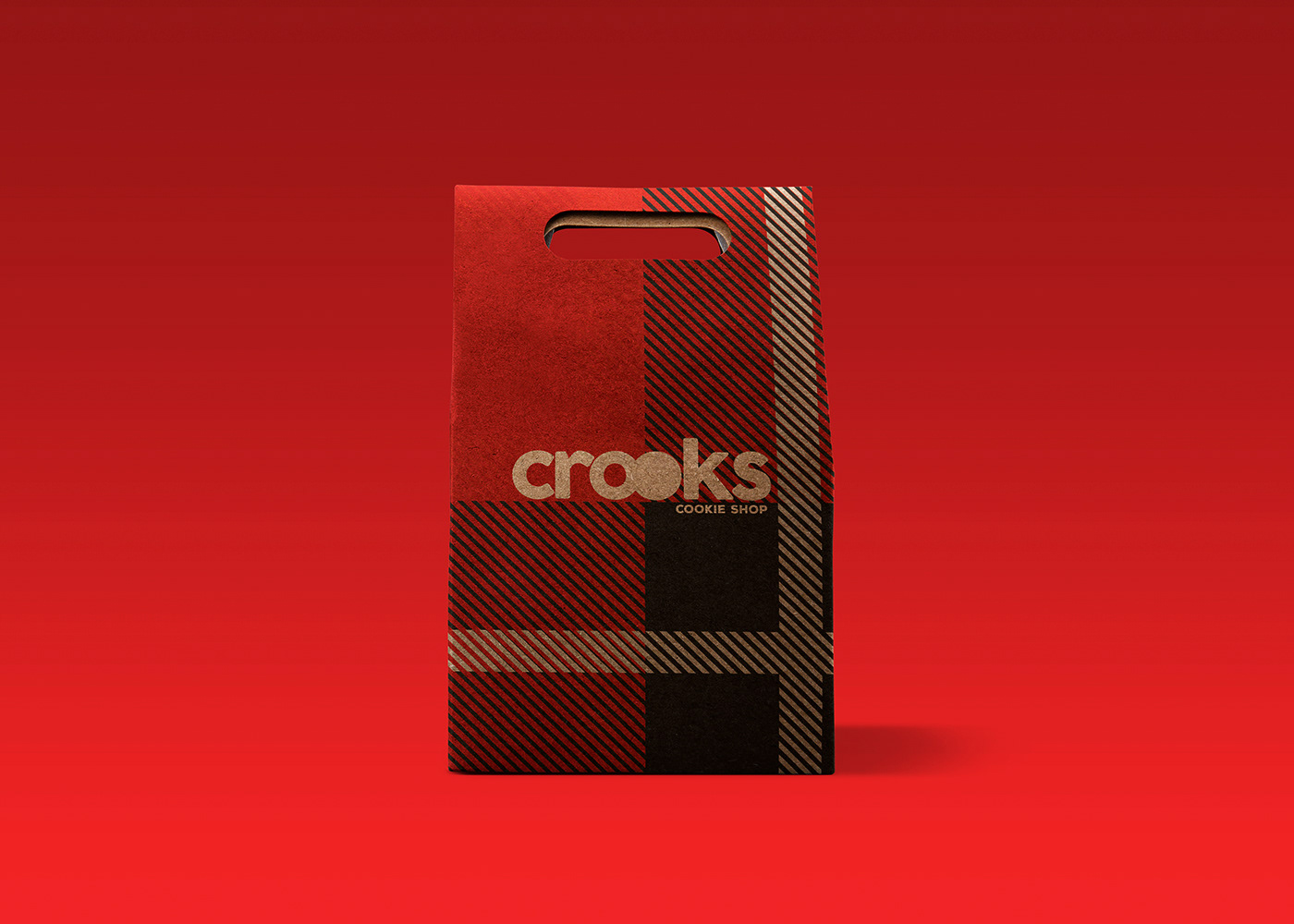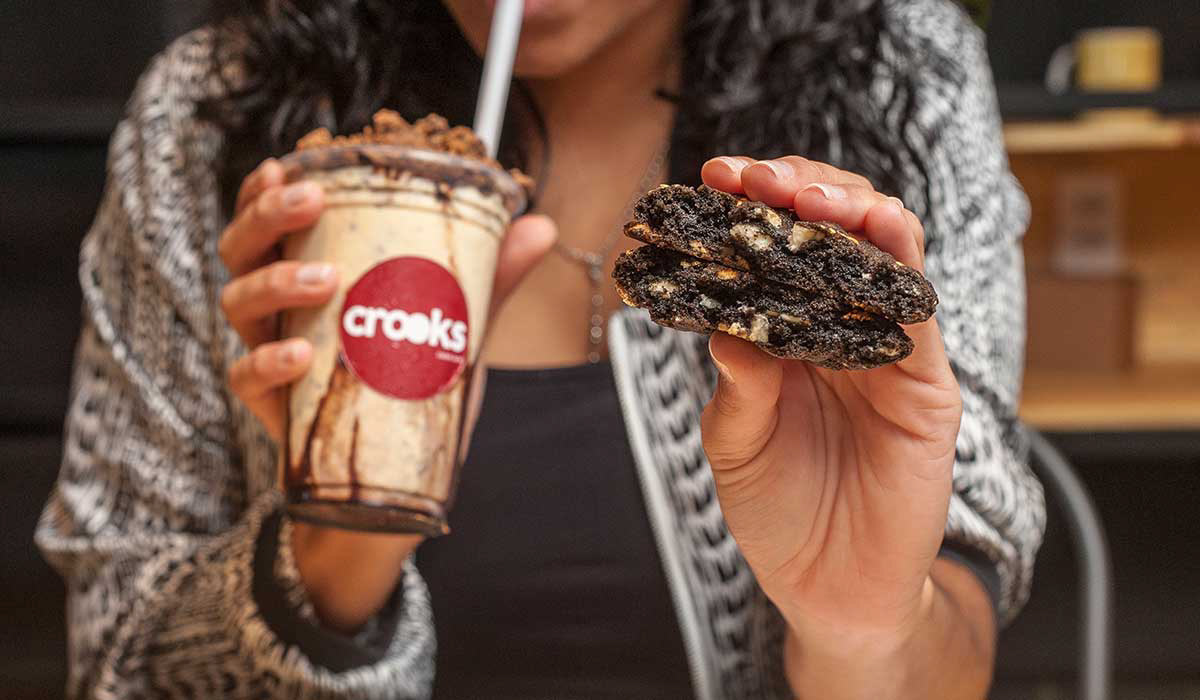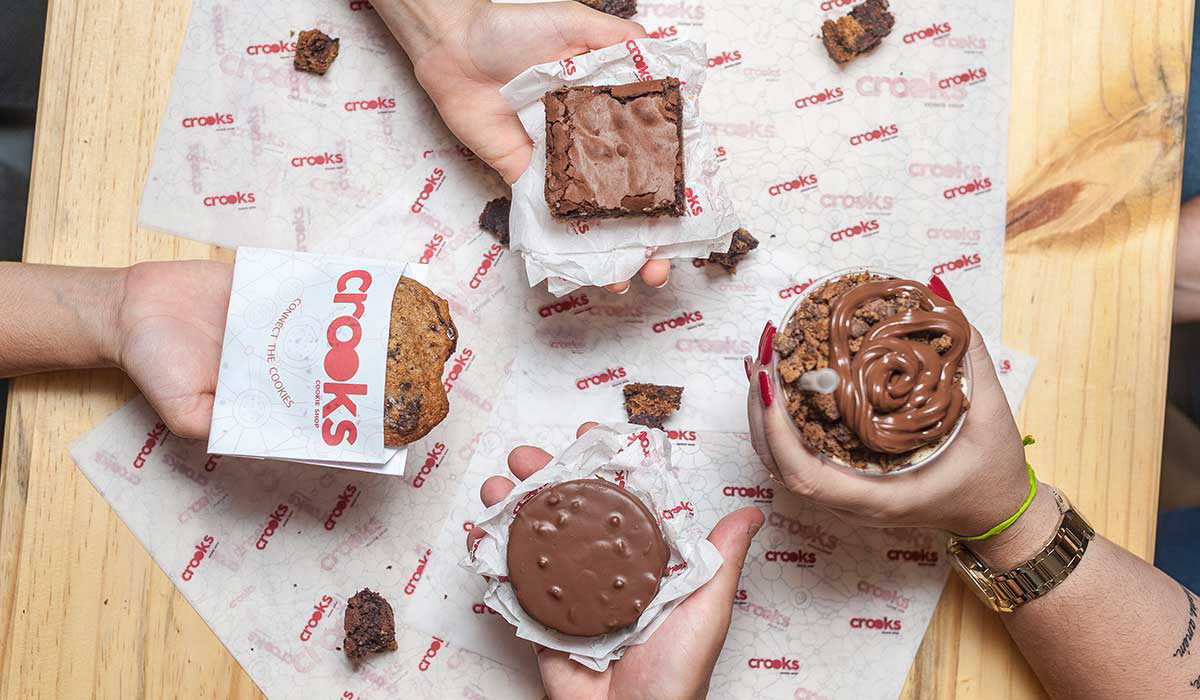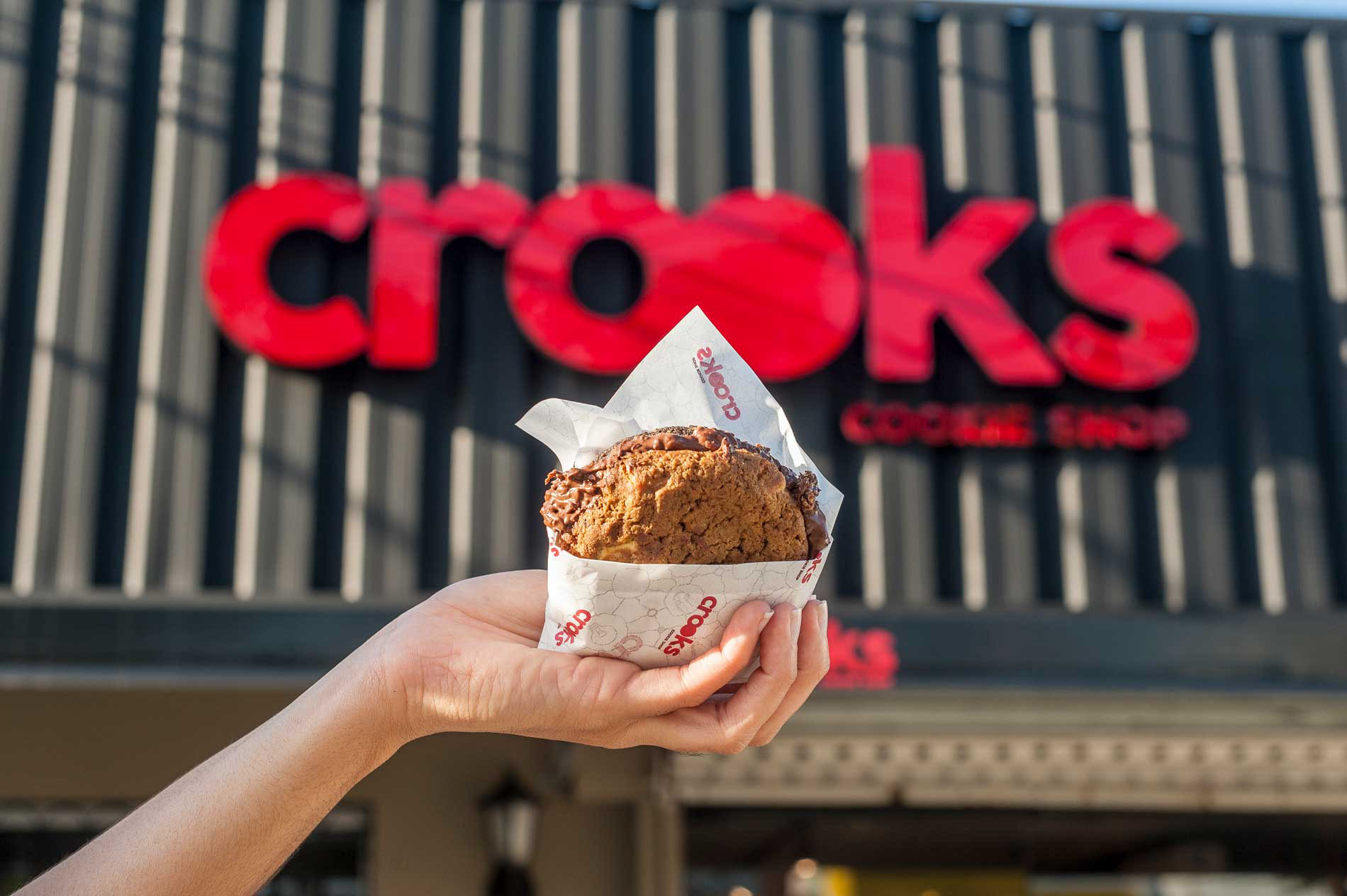 Cliente: Crooks | Client: Crooks
Produzido por: 1516 GDM | Produced by: 1516 GDM
Designers: Gustavo Fernandes e João Costa | Design Team: Gustavo Fernandes e João Costa
Meu papel neste projeto foi de tangibilizar uma identidade para a marca, além de projetar uma série de embalagens institucionais que iriam acompanhar a empresa em suas entregas de produto.
My role in this project was to make tangible an identity for the brand, in addition to designing a series of institutional packaging that would accompany the company in its product deliveries.