My role: graphic design, copywriting and sub-brands conception.
✳ Project created at 1516 GDM 
Client: Crooks Cookie Shop
Lead designer/CD: Gustavo Fernandes
Alfajookie e Brookie foram os primeiros produtos da marca Crooks Cookie Shop, inserindo a marca em outras lojas e propondo uma nova identidade para a rede de biscoitos.
Alfajookie and Brookie were the first products of the Crooks Cookie Shop brand, introducing the brand in other stores and proposing a new identity for the biscuit stores.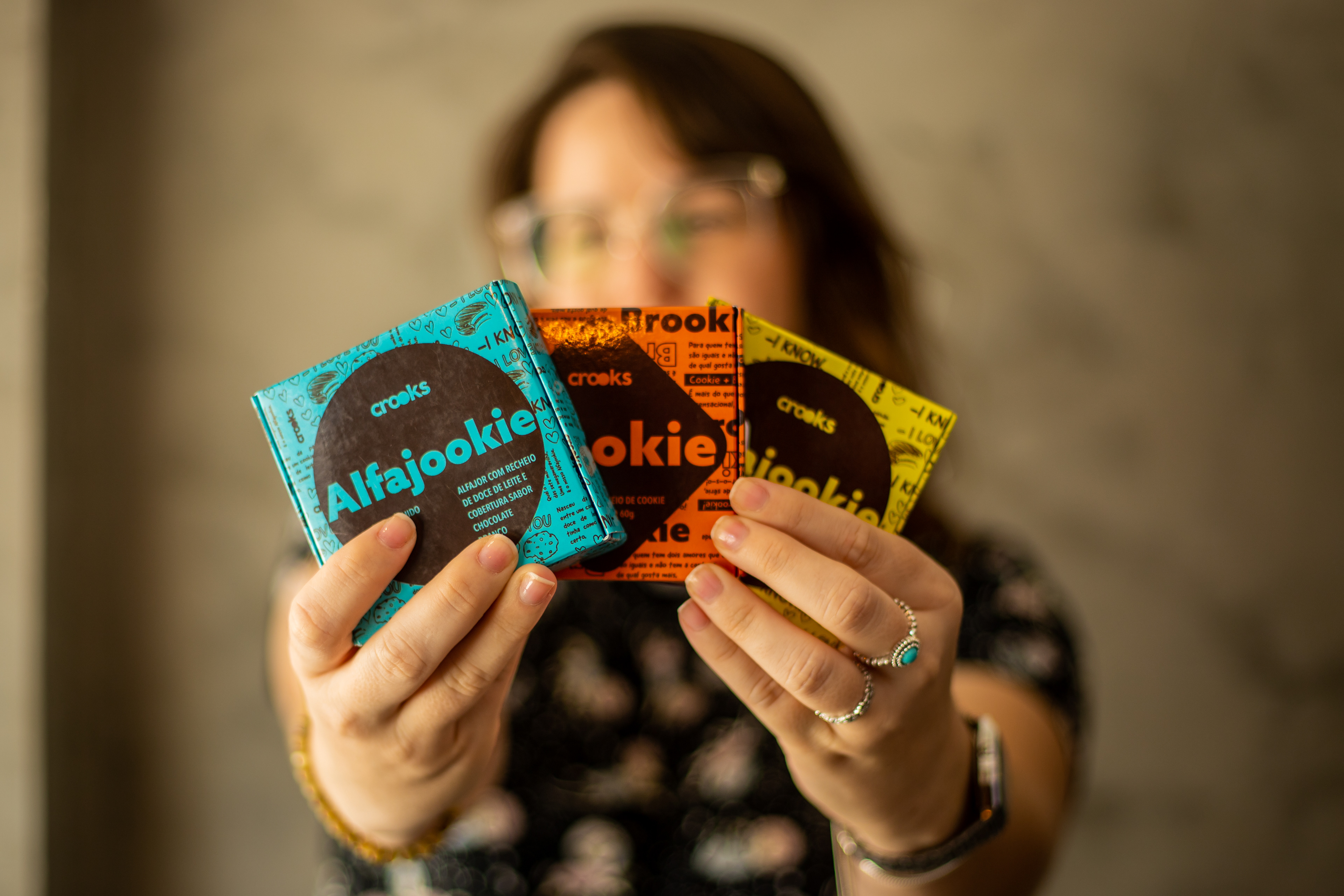 Para cada produto foi desenvolvido uma personalidade com jeito de ser e que desperta benefícios racionais e emocionais em suas expressões. Com o propósito de contar histórias que trouxessem uma carga não só racional, mas, emocional ao produto, a primeira linha de produtos da loja tinha a responsabilidade de mostrar a Crooks ao público fora da loja e encantar a todos com tamanha intensidade de sabores e cores.​​​​​​​
For each product, a personality has been developed with personality and with a purpouse awakens rational and emotional benefits in its expressions. With the main goal of telling stories that brought not only a rational but emotional load to the product, the first line of products in the store was responsible for showing Crooks to the public outside the store and delighting everyone with such intensity of flavors and colors .