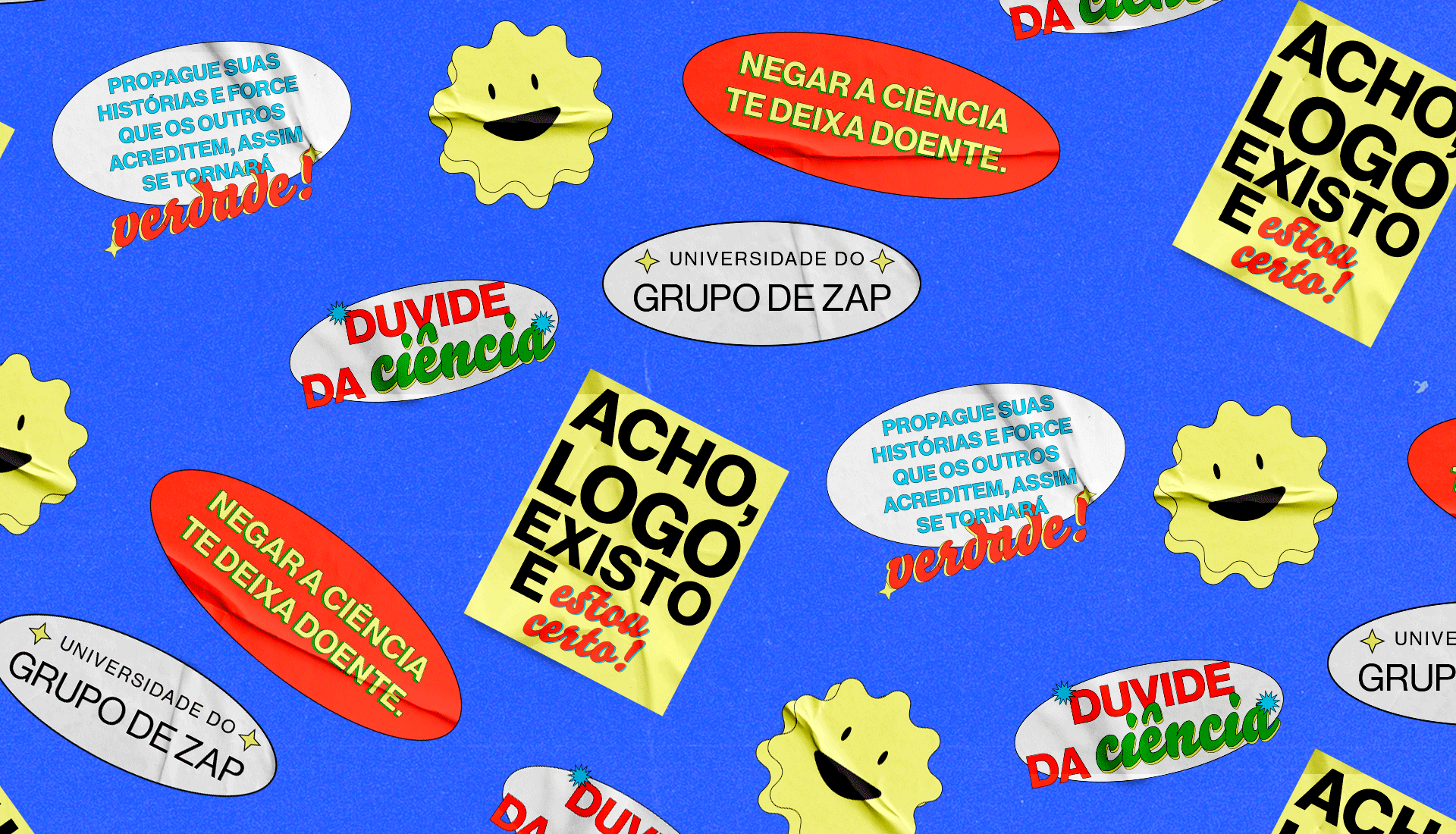 The "Negacionismo para Leigos" project focuses on the defense of scientific knowledge through an irony-laden newsroom, with a very hedonistic touch. The general objective is to bring reflection through provocation.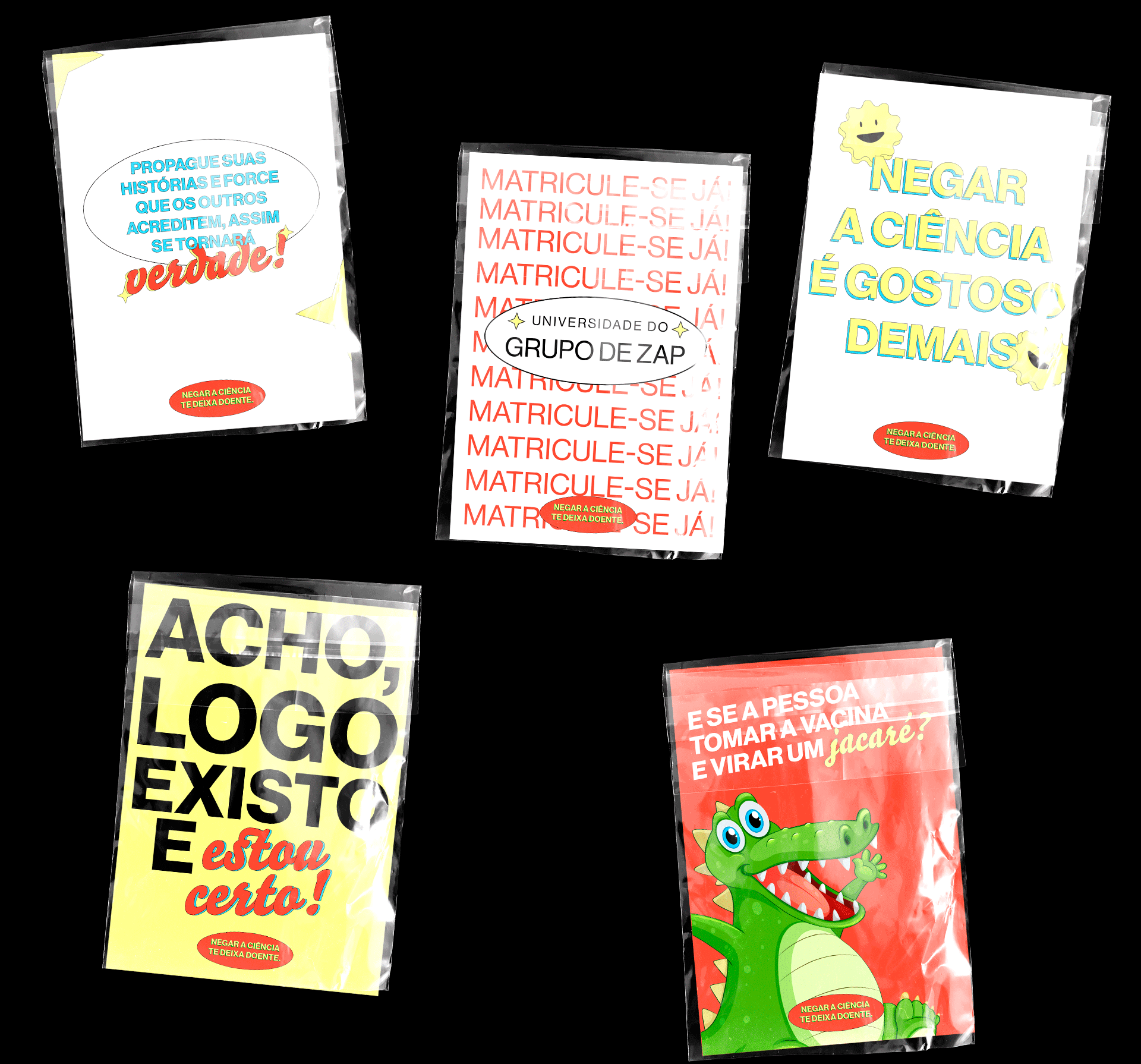 Como brasileiros, somos obrigados a ouvir diariamente falácias de um representante que põe a ciência como último plano, bem atrás de seus ideia (sempre corretos). A ciência resiste como uma verdadeira luz no fim do túnel para nós, como sociedade.
Usando cores primárias e estratégias estéticas do design amador, queremos expôr pensamentos, ao mesmo tempo que os criticamos de maneira irônica, como uma estratégia de conscientização.
As Brazilians, we are obliged to listen daily to the fallacies of a representative who puts science as the last plan, right behind his ideas (always correct). Science resists like a real light at the end of the tunnel for us as a society.
Using primary colors and aesthetic strategies of amateur design, we want to expose thoughts, at the same time that we criticize them in an ironic way, as an awareness strategy.