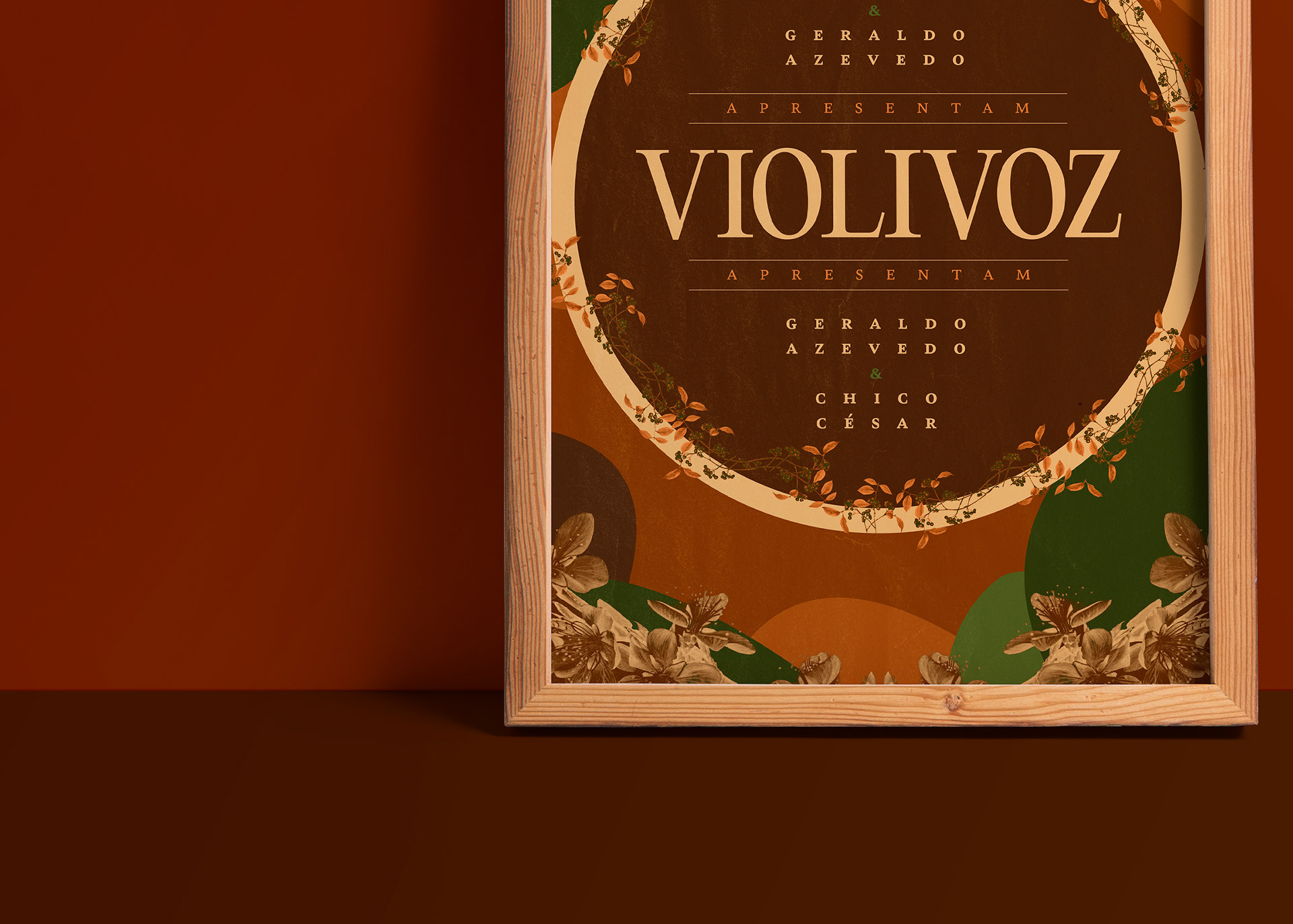 The project was entirely inspired by photographs taken for the tour by Chico César and Geraldo Azevedo, with earthy tones and shades of green, in addition, textures and engravings that refer to the Brazilian graphic past were used, as a reference to the history of the artists.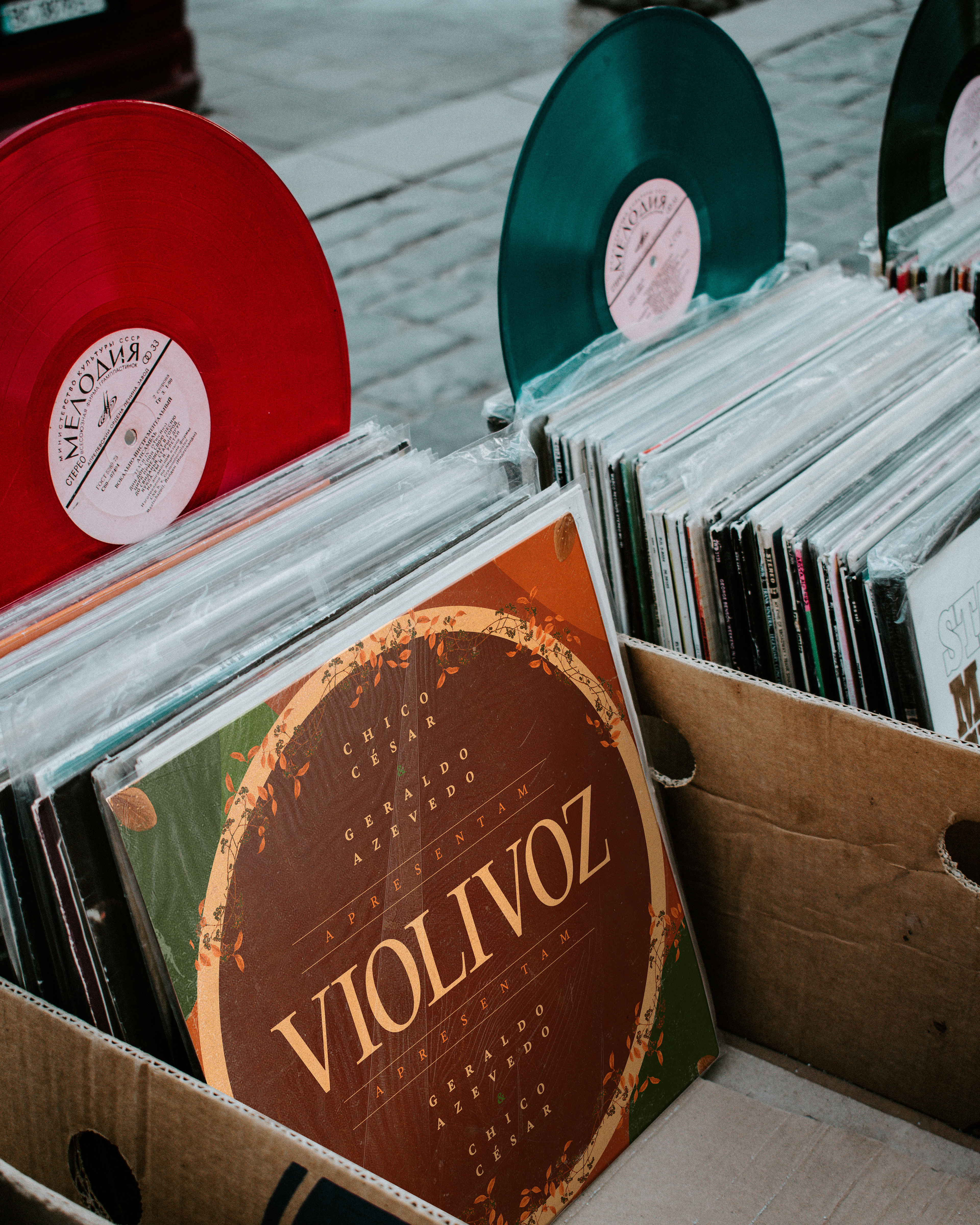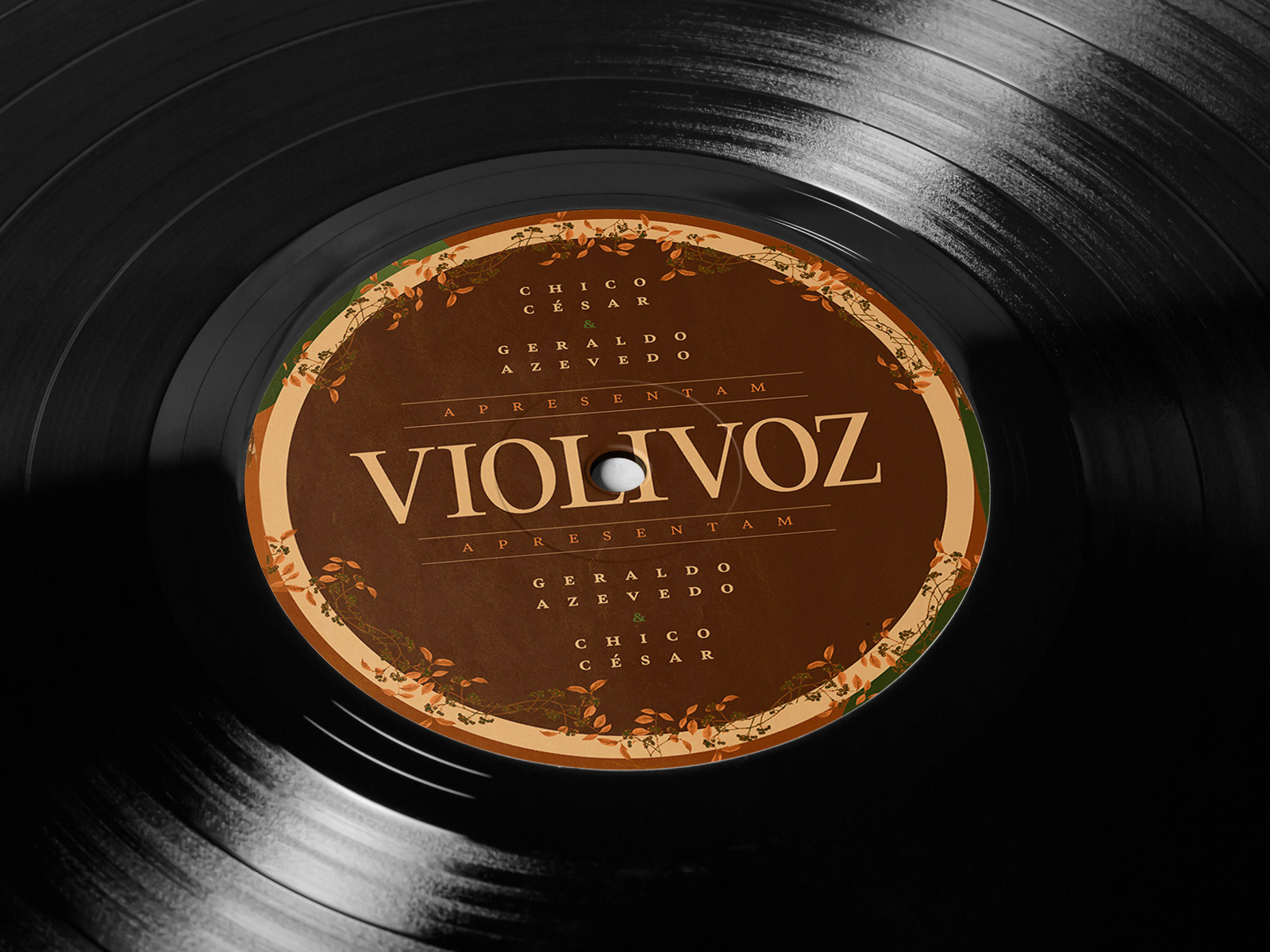 Chico e Geraldo fizeram um show que representa a cultura e música nacional. Ousado, rico em canção e melodia e abarcado por hits da MPB. Com flores enfeitando o que representa um violão no espaço cênico, César e Azevedo me maravilharam, bem como tantos outros espectadores, em boas horas de lembrança de como é bom ser brasileiro.
Chico and Geraldo performed a show that represents national culture and music. Bold, rich in song and melody and embraced by MPB hits. With flowers decorating what represents a guitar in the scenic space, César and Azevedo amazed me, as well as so many other spectators, in good times remembering how good it is to be Brazilian.