In its 7th edition, the dossier ArteCidade, made up of professors and researchers from Unicamp / SP, brings a discussion about artistic productions and manifestations that flourish in the urban environment and tension their ordering.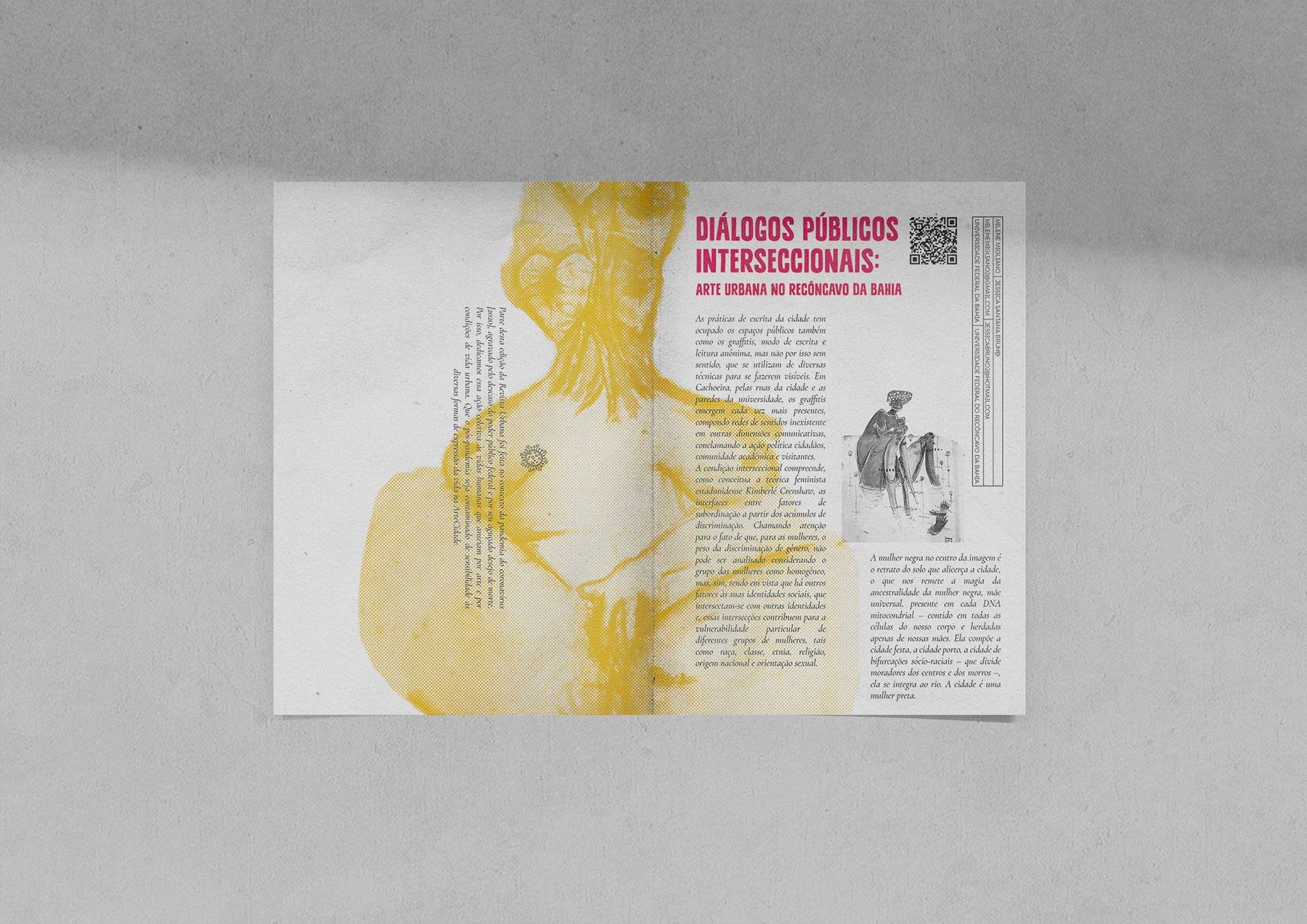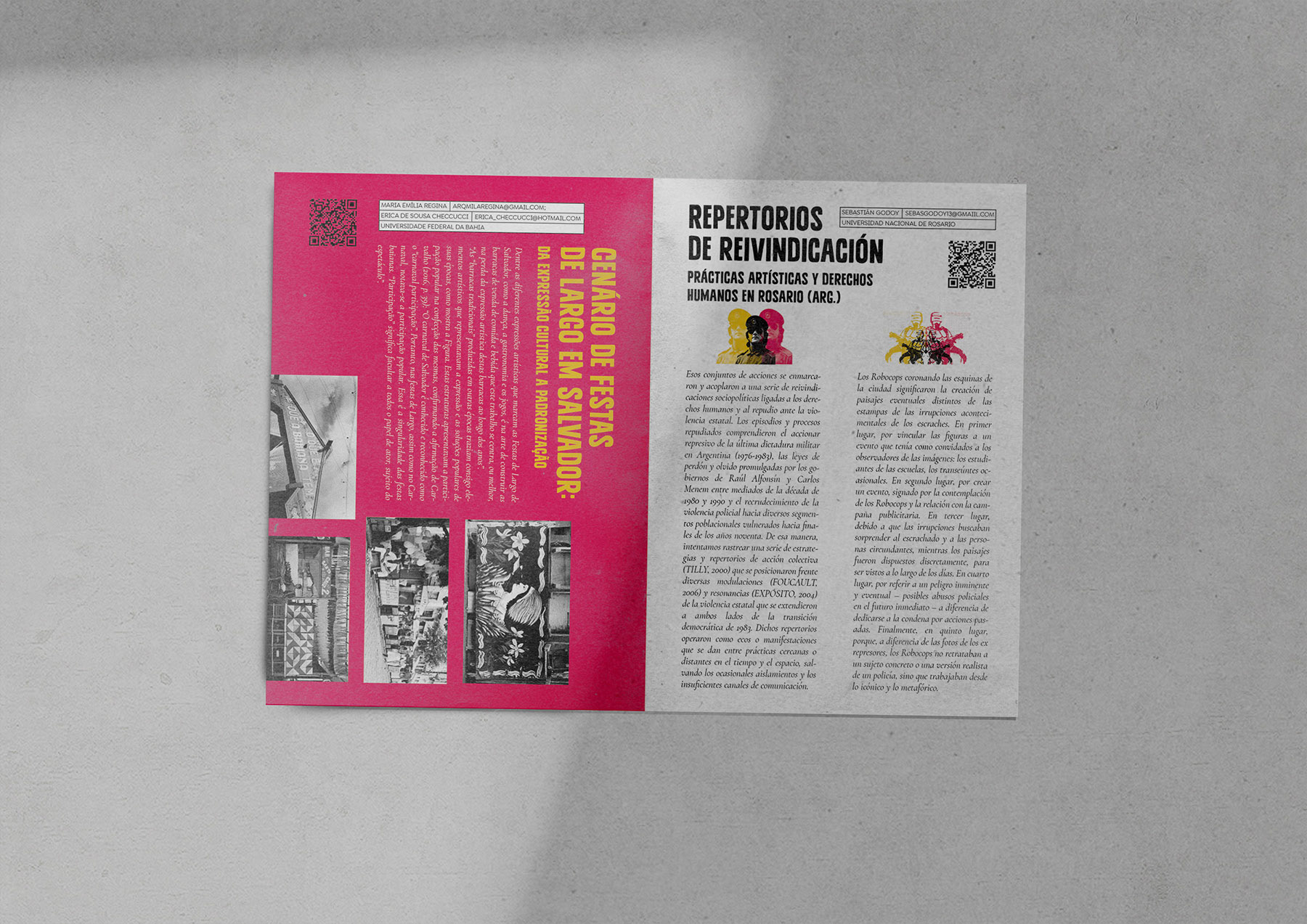 O projeto gráfico do primeiro fanzine produzido por esse grupo contou um formato que se valeu de cores intensas e de formas contrastantes, a fim de representar e enfatizar as temáticas abordadas por cada recorte de artigo, tendo uma leitura guiada pelas várias orientações de diagramação dos textos, proporcionando um passeio por várias realidades e contestações urbanas contidas no material, além da sobreposição de diversas tipografias nas capas, propondo uma combinação de discursos.
The graphic design of the first fanzine produced by this group featured a format that used intense colors and contrasting shapes, in order to represent and emphasize the themes addressed by each article clipping, having a reading guided by the various text layout guidelines , providing a tour of various realities and urban challenges contained in the material, in addition to the overlapping of various typographies on the covers, proposing a combination of speeches.